Motorbike rental Europe car rental Sofia airport motorcycle tours Bulgaria
Motoroads is a licensed tour operator serving customers since year 1998 » Our specialties are car rental in Bulgaria, Motorbike rental in Europe and Motorcycle tours in Bulgaria and Europe.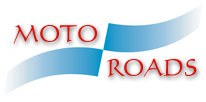 -4°C


10 Days »

Fri
Sat

Hi:

10°

Hi:

11°

Low:

1°

Low:

3°
Dec 8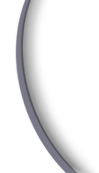 Read reviews
. . .


Bulgaria car rental offers simple to operate and cost-effective online booking. Our car rental calculator transparently shows all car rental costs. You can easily add a certain Sofia airport car hire ..... quote to your favorites and secure your booking online in a couple of minutes. Bulgaria car rental.
Motorbike rentals are available across Europe - Bulgaria, Greece, Italy, France, Monaco, Spain, Romania, Turkey, etc. Brand new BMW motorcycles, Triumph and Harley Davidson bikes are available for ... rent online 24/7.
Motoroads
motorcycle rentals include unlimited mileage, full insurance, touring map and friendly road orientation. Motorbike rental in Bulgaria and Europe.
We offer private transfers at all major airports in Bulgaria - Sofia airport, Burgas airport, Varna airport and Plovdiv airport. Cheap taxi hire and last minute transportation service is available from ..... more than a hundred travel destinations across Europe. Booking your airport taxi online is in 4 easy steps. Bulgaria airport transfer and taxi hire.
Our guided and self-guided motorcycle tours will quicken your pulse challenging some of the most picturesque roads in Bulgaria and Europe. You can customize every aspect of your motorbike touring ... and make your holiday once in a life time experience. Guided and self-guided tours in Bulgaria and Europe.
We offer bicycle rental in Bulgaria - XC bicycles (cross country) and MTB bikes (mountain) are available for rent in Sofia, Borovets, Bansko, Sunny beach, Bourgas, Varna and other towns and resorts in ..... Bulgaria. You can also rent touring bicycles fully equipped with saddle bags and all the necessary bicycle rental accessories. Back-up vehicle and road assistance is avail upon request. Bicycle rental and MTB bike rent in Bulgaria.
Rent a scooter in Barcelona, Milano, Sofia, Thessaloniki, Monaco, Nice, Rome, Istanbul, Sunny beach. Our scooter rental models are classified by brand (BMW, Vespa, Piaggio, Honda, Yamaha, Suzuki) and categories (50cc, 125cc, 250cc, 400cc,) only a click away from the detailed photo, price and text presentation. Scooter rental gear and accessories are available for rent to make your moped adventure safe and enjoyable. Scooter rental in Bulgaria and Europe.
Ski hire and snowboard rental packages in Bansko, Borovets and Pamporovo ski resort - full ski packs, hire of ski and poles, snowboard rent, hire of ski set and snowboard boots, ski school, lessons ..... for adults and children, discounted lift pass. Save time and money by booking your ski and snowboarding packages in Bansko, Borovec and Pamporovo online in advance. Ski hire and snowmobile rental in Bulgaria.
Gifted with natural landmarks and diverse landscape, Bulgaria offers rich opportunities for ATV-QUAD adventures. ATV-quad bike rentals and guided ATV tours take place in Sofia, Borovets ..... Bansko, Pamporovo and at the Black sea coast. Quad rental equipment is provided for your safety and to fully enjoy your ATV adventure in Bulgaria. ATV rental and quad bike hire in Bulgaria.
We organize snowmobile hire and Ski Doo rental in Borovets, Bansko and Pamporovo. All snowmobile adventures are guided by experienced personnel and will take you to the best parts of the ....... Bulgarian mountains. Team building events for single snowmobile riders or two up are organized for up to 50 participants. You can also preorder BBQ lunch on your snowmobile tour. Snowmobile rental and tours in Bulgaria.