Discover Bulgaria - the sleeeping beauty on the Balkans!
Bulgaria - a small piece of paradise blending in itself the remarkable beauty of the azure, the warm turquoise sea and the majestic, snow-topped mountains.
The homeland of the Europe's most ancient civilization and the oldest gold in the world, Bulgaria will enchant you with the wealth of colours throughout its four seasons, with the golden shade of its fine sea sands and heavy wheat fields, with the crimson colour of Bulgarian roses and wine.
Bulgaria and its favourable throughout the year recreation climate would surprise pleasantly every first-time traveller with the variety of its beautiful landscapes and awesome natural phenomena, with its delicious cuisine and hospitable people, with its preserved traditions, folklore and thirteen century historic heritage.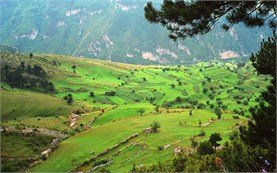 Bulgaria offers a variety of possibilities for cultural vacations and active outdoor holidays for each age and every taste. Cultural vacations, Monastery tours, Black sea vacations, Historical sites trips, Architectural reserves vacations, Natural phenomena sightseeing, Eco tourism, Congress tourism, Passive recreation, and rehabilitation are available at extremely good price.
Bulgarian international mountain resorts of Borovets, Pamporovo, and Bansko offer great ski facilities of various difficulty and luxurious hotels and huts for active vacations and winter tourism.
The relief of Bulgaria is extremely diverse - on an area on 111,000 sq km between 0-2,925 m of altitude there is a variety of vast valleys and low lands, hills and mountains, extremely beautiful rock phenomena, glaciered, abrasion, erosion and karst formations, including 4,300 caves. This allows mountain lovers to enjoy not only hiking, but rock climbing, caving and spelunking.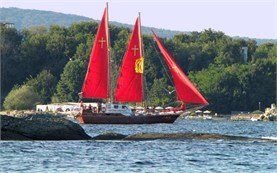 The Black Sea Resorts offer various opportunities for climate-treatment and balneo healing, yachting, surfing, water skiing, underwater fishing, diving and other water sports. The 1999 Blue Flag prize was awarded to Russalka, Albena, Golden Sands, Rivierra, Sunny Day, Elenite, Nessebar, Sunny Beach, Pomorie, Dyuni and the International Youth Center of Primorsko.
There is a developed road network combining sea and eco routes and providing an opportunity for photo vacations, bird watching and sightseeing.
Many Bulgarian villages have preserved their traditional appearance and genuine spirit and have their doors open to those willing to share Bulgarian traditions and delicious local cuisine.
The Bulgarian village atmosphere can be experienced in Koprivshtitsa, Bozhentsi, Arbanassi, Elena, Ribaritsa, Kovachevitsa, Byala Cherkva, Zheravna, Kotel, the village of Voneshta Voda (near Veliko Tarnovo), Buinovtsi, Miikovtsi (near Elena) in the Balkan Range; the village of Batovo, Sokolovo, Strazhitsa, Topola, Balgarevo, Kamen bryag, Tyulenovo, Kardan, Preseltsi, Krassen and others in northeast Bulgaria.
The Eco tourism has a significant potential for development - diverse relief, the richness of land formations, biological diversity and environmentally clean regions.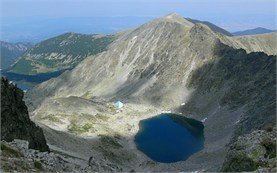 There is an existing network of three national and nine nature parks, a number of reserves and natural places of interest, as well as marked mountain paths with a total length of 37,000 km. The Srebarna Lake Biosphere Reserve and the Pirin National Park are two nature reserves included in the UNESCO World Register of Historical Sites.
Balneological tourism is one of Bulgaria's main tourism products thanks to the abundance of 600 mineral spas, favourable for the treatment of various diseases. There are a number of balneological hotels with modern equipment and skilled therapists.
Cultural tourism presents the rich legacy of the country and the modern accomplishments of Bulgarian culture. The possibilities for visits to valuable monuments dating back to different historical epochs are of interest for tourists. Pre-historical findings, Thracian tombs, artifacts from the Greek epoch, Roman fortifications, ancient monuments from the times of the First and the Second Bulgarian Kingdom, architectural landmarks from the period of the Revival have shaped the outlook of towns and villages - Plovdiv, Veliko Tarnovo, Arbanassi, Bojentsi, Zheravna, Tryavna, Kovachevitsa, Leshten, Shiroka Luka, Dolen, etc.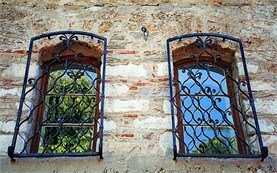 160 orthodox monasteries situated in attractive natural environments, some twenty of which open for tourist stay, are of interest for the development of religious tourism. The Rila monastery, Rozhen monastery, Zemen monastery, Bachkovo monastery, Trojan monastery, Aladja monastery, Preobrazhenski monastery, are among the most often visited monasteries.
Guests to Bulgaria may become acquainted with the ancient production activities in the Bulgarian lands - production of wine, attar of roses, or to participate in a course in traditional Bulgarian craftsmanship - embroidery, knitting, wood-carving, and pottery. Acquaintance with traditional craft, and brief demonstrations are offered in the Etara open-air ethnographic museum near Gabrovo, Kulata museum in Kazanluk, the old town of Plovdiv and Bansko.
Travellers to Bulgaria and arts lovers will discover a rich cultural calendar and a possibility to attend prestigious international cinema, opera and ballet festivals.
Over 30,000 historical monuments, 36 culture reserves, 160 monasteries, 330 museums and galleries are a prerequisite for cultural tourism in Bulgaria.
In the year 2016 visitors to Bulgaria had the opportunity to enjoy the magic and charm of the Bulgarian folklore. All connoisseurs and admirers of our ancient traditions are invited to the biggest events of this type: the 11th edition of the National Bulgarian Folklore Gathering in Koprivshtitsa and the Rozhen Sings National Gathering.